The Broadfording Church of the Brethren Fellowship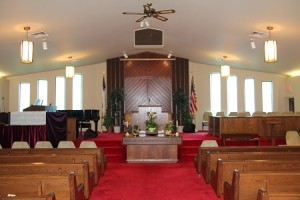 Our congregation invites you to fellowship with us.  In addition to our regular Sunday morning worship at 10:30 a.m. we offer a praise and worship service the third Sunday of every month from 6:00 – 6:45 p.m.
Our Sunday school has classes for all ages at 9:30 a.m. including several different classes for adults.
On Tuesdays we have senior citizen activities from 10:00 – 2:00.  On selected Tuesday evenings we have a small group Bible study for women.  On Wednesdays at 8:00 a.m. we offer a walk and talk program for adults and community sports evenings for youth and adults.  As a missionary-minded congregation we help to financially support several missionary families.
We offer Wednesday evening activities.  We have a Bible lesson and game time for all ages of children and youth from 6:45 – 8:00 p.m.   Our adult/young adult prayer meeting/ Bible study groups meet the same time, followed by choir practice from 8:00 – 9:00 p.m.
The summer months allow us to offer additional special activities.  We conduct a vacation Bible school and provide a partial subsidy for students to attend Christian camps.  Moreover, middle school and senior high students usually have the opportunity to participate in a national work camp sponsored by the Youth and Young Adult Ministries office of the Church of the Brethren.  In recent years they have worked in Alaska, Indiana, Maryland, North Carolina, Ohio, South Dakota, Virginia, the Dominican Republic and St. Croix.
Please feel free to contact us at any time for additional information concerning any of our congregation's programs.
Pastor Len can be also reached at the phone numbers below, our Church email address, and/or his home email at: lensmith@tkimail.com